Built a New Go-to Market Model for American Personal Care Brand
The Problem
Our American personal care client was struggling to remain relevant and profitable due to high-cost IT infrastructure and fragmented customer data.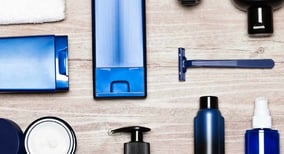 The Ask
They wanted to build a new marketing model by leveraging their engagement channels and online presence to build customer experiences, brand equity & drive promotional activities.
The Solution
We built a multi-site, multi-geography centralized platform in Acquia environment with Drupal CMS as base. This Integrated Digital Platform is built on a single code-based architecture, driven by a reusable component library. With this, migration at scale became a reality, as it offered uniform structure for all the sites with its layout builder, common editorial controls and 80+ reusable components.
We partnered with our client to:
Create a tech architecture that tracked customer engagement and minimize the loss of zero-party data (ZPD) and first-party data (FPD).
Migrate their e-commerce websites to a CX-driven Drupal CMS.
Integrate a third-party multichannel e-commerce platform to drive and track website purchases.
Enable tracking of customer's product and communication preferences.
Migrate customer data including purchase & campaign data and user details from Emarsys to Acquia Campaign Studio.
Create a framework for user management and content architecture to drive efficiencies in communications, campaigns and journeys on Acquia campaign studio platform.
Enable designing future customer journeys by setting up and integrating Acquia Campaign Studio to track multi-channel engagements and map product SKU preferences