Past crises have always led to consumer behavioral changes and acceleration in digital trends. Right from SARS in 2003, Global Financial Crisis (2008/9), MERS (2015), and now COVID(2020–21), the journey has led to the emergence of B2C e-commerce, Shared economy & accelerated digital ecosystem. There have been five years of digital consumer adoption in a single year due to COVID-19.
It is predicted that there will be an increase of 1.4x digital consumers, with average spend increasing to 3.5x by 2025.
In a recent virtual Martech summit, people from various industries and backgrounds joined in to share their views, experiences & recommendations for Marketing Technology. With an amalgamation of content, technology, strategies & stories, the overall theme revolved around three main topics :
Customer
Data
AI/Automation
Let us explore them in details below:
Customer
Consumer behaviors and habits have always been changing over the years. Who they are, what they buy, where they shop, and how they engage are the questions that shape customer-based research. It is very important and critical to understand the trends and analyze them to maintain the competitive advantage.
This decade was for increasing online experiences versus the last decade of bringing people online. People are open to digital discovery and responding largely to new products and experiences. With an overall increase of digital touchpoints for any consumer journey, there is a need to enhance digital channels. Being customer-obsessed is critical as consumers are always the starting & endpoint for any Marketing plan & campaign.
To create unique and unforgettable experiences, the focus is now shifting to how products manifest themselves during the journey, such as user & product experiences. Marketing tech solutions are needed at every step of the journey below:
Digital awareness
Boosting the ease of finding the right product
Providing the right assortment, pricing, and engaging customer experience
Optimize conversion and efficient service
Every market has a separate culture, business model, and consumer trends but to run successful marketing campaigns, stick to 4 Cs — Customer centricity, Content, Creative Visualisations, and Channels.
Key Takeaways:
Make sure the start of the customer journey is helping you to achieve end goals
Constantly validate your assumptions about the journey
Segment your audience in the new omnichannel journey and develop content & campaigns accordingly
Measure the overall consumer experience by NPS and impact by analysis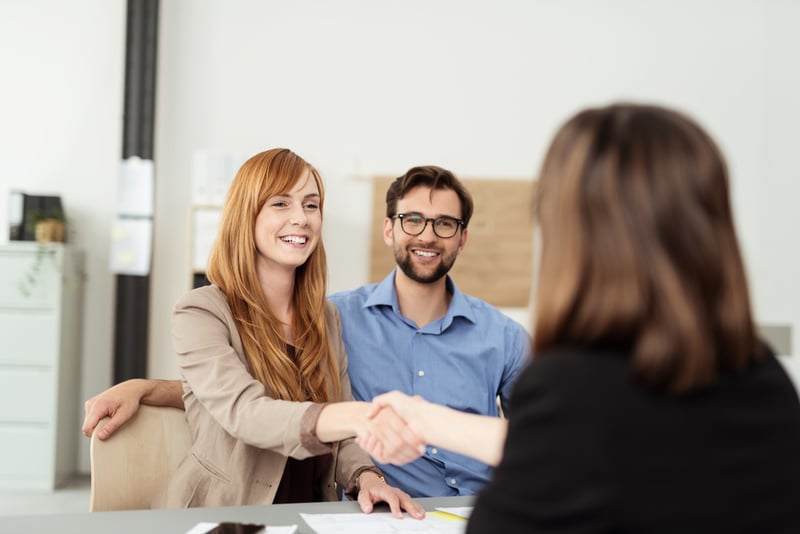 Data
We all know that the industry is beginning to talk a lot about data and what it means to truly be "data-driven" versus, say "data influenced" or "data-aware."
There is a shift in focus of strategic thinking and decisions making by putting a lot of emphasis on data. It is able to pivot the business together and help get closer to the customers. The three main activities involved are — Data Collection, Data Cleaning, and Data Analysis, with the last one of utmost importance.
Through a poll conducted during the session, it was seen that the biggest challenge faced by people today is data cleaning. Collecting data from different sources in different formats and putting them together in a single source is what companies are working towards.
CDP came out to be the clear winner in the market today for data collection, segmentation & and personalization. It has been adopted widely by companies, harnessing its power to maintain customer profiles and provide a 360-degree view.
With a lot of benefits of CDP over other Marketing tools like CRM, DMP, etc., companies still struggle to adopt it & decide a right framework for it because of:
Cost & Time to market
ROI coming at a much later stage
Creating governance around the usage of data — What segments to target, who can use it, how they should use it, relevant and non-duplicate data
Technology migration
User training
Data security
Every market with its own data culture and stage of data maturity has now realized the benefits of Data-Driven Innovation but it is important to identify what data is needed and how we achieve it for solving our business problems.
Key Takeaways:
To create engaging customer journeys, we need to translate data into insights and insights into actions
Quick time to market with early feedback. Try to create quick wins rather than waiting for the complete set to be ready
Personalization is much more than messaging & campaigns. The future of marketing technology lies in redefining journeys based on real-time data and interactions
AI & Automation
With data as the base of all innovations, AI is playing a lead role in crunching this historical and real-time data to make predictions and provide recommendations. AI/ML is extensively being used in all walks of life including medicine, FinTech, beauty, real estate, and many more.
There are so many facets to personalization that can enhance consumer experiences.
90% of the people today need personalized recommendations and therefore companies are blending the art of experience with the mathematical precision of data science to drive these personalizations.
Beyond EDMs and personal recommendations, AI-based chatbots have grown huge with their power to provide interactive customer services. There is an umpteen number of ways to communicate with your consumers and provide them a seamless experience.
Creating localized profiles of the customers with predictive analysis on data help understanding the right data signals and then running the campaigns.
Remote applications of medicine via AI is supporting clinical decision-making and collaboration with senior medical staff.
AI algorithms run on data collected from IoT sensors in buildings, windmills, medical devices, etc. for analysis and to provide recommendations. For some of the industries, it is very important to not follow these recommendations directly, rather run them through humans for making corrective decisions as computers are contextual and human intelligence is required to supersede them.
Key Notes:
AI and Automation enable not only speed but better outcomes
Understanding the right data signals and then running the AI-enabled campaigns on these data signals
AI can only interpret and therefore AI recommendations with human intervention can do wonders